The project is carried out in close collaboration with a number of partners. 
The CBS Research Team consists of 10 researchers based in the Department of Operations Management at the Copenhagen Business School. 
Cristiana Parisi is Associate Professor at the Department of Operations Management at Copenhagen Business School.
Her research centres around the area of management accounting, mainly focusing on the conditions and consequences of the implementation of management control technologies within organisations. Her research interests are interdisciplinary, and they are both qualitative and quantitative in nature. Cristiana's work explores the pervasive and enabling characteristics of performance management practices and spans the areas of sustainability accounting and knowledge management with a specific focus on intellectual capital accounting.
She is the Project Coordinator for REFLOW.
Jan is Professor of Management Control at Copenhagen Business School. He holds a PhD from Copenhagen Business School.
His research is oriented towards understanding the role of Management Technologies and Management Control in various organisational and social contexts. He focuses on empirical research and attempts to develop new ways of understanding the role and effects of controls and financial information in organisations and society. He is interested in translations and interpretations made of (numerical) representations (e.g. as in budgets, financial reports, non-financial indicators and profitability analysis) throughout the contexts they help to illuminate. His interests include Intellectual Capital and Knowledge Management, Technology Management, Operations Management, New Accounting and Management Control. Jan is currently an editorial board member of a series of academic journals in the various areas of management and business research including accounting, operations management, IT and knowledge management.
Jan is the Scientific Manager for REFLOW. 
Juliana is a Professor at the Department of Operations Management at Copenhagen Business School. She obtained her Ph.D. degree in Operations Management from Copenhagen Business School (CBS) and Licentiate of Science degree in Logistics from Helsinki School of Economics, Finland.
She was an automotive design engineer as well as an executive trainee (with Motorola in U.S.A.) before joining the academia. Juliana has a deep understanding of several cultures including American, South American, Asian, and European cultures. She is fluent in the following languages:  English, Portuguese, Spanish, Chinese, and Danish (conversational). She is also on the board of various academic associations. She has written two books and her research has been published in reputable international journals. 
Juliana is the Ethical Manager for REFLOW. 
Leonardo is Associate Professor and Academic Co-Director of BiS Martime at Copenhagen Business School. 
His interests include the following areas: managerial economics, innovation and technology management, logistics and supply chain innovation, supply chain strategies, decision under uncertainty.
Leonardo is the Quality Manager for REFLOW.
Within the CBS team, Dina is the Project Administrator for the REFLOW project. Here, her primary responsibilities are within Capacity Building & Knowledge Transfer, and Dissemination & Exploitation of the project's results, in addition to facilitating cross-work package coordination.

Prior to her engagement in REFLOW, she worked as a circular economy consultant and sustainability strategist.  

Dina holds an MSc in International Business and Politics from CBS, where she focused primarily on circular economy and sustainable business. For her master thesis, she did a qualitative study on the circularity of home textiles in the hotel sector in Scandinavia. The research was based in the theoretical framework of socio-technical systems transformation, ecosystem innovation and of course, the circular economy.
Justyna holds a Master's in International Business and Politics from the Copenhagen Business School. She is currently a PhD Fellow at the Department of Operations Management working with the REFLOW project.
Her research experience has involved writing her Master's thesis investigating the drivers and challenges of Circular Economy implementation in the construction industry. Currently, Justyna's research focuses on the development of reporting practices in the context of Circular Economy implementation in a multi-stakeholder environment. Prior to joining the REFLOW team at CBS, she gained experience within both the NGO and private sectors, assisting in developing partnerships across sectors, working closely with multi-stakeholder projects, and working as a project manager and consultant within network analysis.
Andrea is currently a PhD Fellow at the Department of Operations Management at the Copenhagen Business School, working with the REFLOW project.
His research focuses on Accounting for Sustainable Development, Circular Economy and Social Impact within the setting of the EU funded REFLOW project. Andrea is also involved in supporting the coordination and management of the project. Outside of REFLOW, he is involved in teaching the MSc course in Management Control and Finance here at CBS.
Erika holds a Bachelor's in Urban and Regional Planning and a Master's in Human Geography from the University of Copenhagen. Her research interests centre around the urban, with specific interest in planning, infrastructure, and manufacturing. Her most recent research completed, as part of her Master thesis, focused on the competitiveness of low-tech urban manufacturing and the planning implications of retaining manufacturing in cities.  
Erika is a Research Assistant for REFLOW.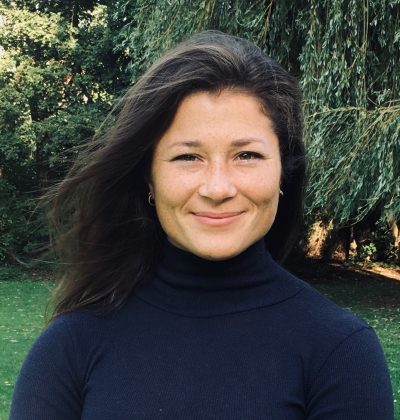 Andrea Skjold Frøshaug
RESEARCH ASSISTANT
Andrea holds an MSc in International Business and Politics from CBS, where she wrote her thesis within the topic of Circular Economy – more specifically, circular textiles in the hotel industry. She is therefore very excited to be back working with a topic that she finds very interesting, exciting, and highly relevant.
Before joining REFLOW, Andrea worked as a qualitative consultant at Damvad Analytics where she focused on projects within the higher education, research and philanthropy sectors.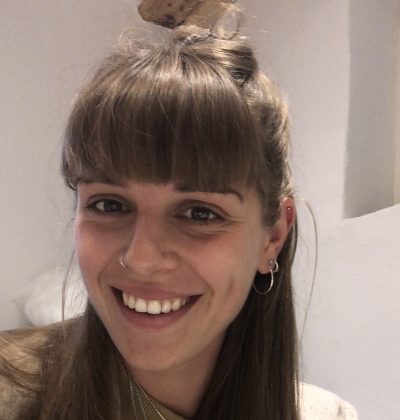 Anna Schmid
Student Assistant
Anna holds a Bachelor's in Media and Communication and is currently doing her Master's in Communication and Business at Roskilde University.
Anna is a Student Assistant for REFLOW.
Veronica Chesi
Veronica holds a Master's of Science in Agricultural Science and Technology from the University of Torino, Italy. She later received a Master's degree in European Project Management, an online specialisation course in Strategy Management and Innovation at the Copenhagen Business School.
Veronica has worked as a project manager for non-profit international organisations and profit companies, primarily in the agri-food business. She has gained extensive experience in EU projects, mainly Horizon 2020. Veronica specialises in new product development, primary production value chains and sustainability.
Veronica is a supporting part-time team member in the REFLOW project.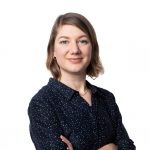 Lotta Lichtenberger
Lotta held a Master's in Management of Innovation and Business Development from the Copenhagen Business School.
Before she joined CBS professionally, she worked on EU Innovation Projects and corporate-startup collaborations in various fields.  Her experience and interests were in the area of renewable energy, circular economy, and legal technology. She was passionate about sustainability, innovation, and nature.
Lotta was the Project Administrator for REFLOW. She was the centre of communication for the stakeholders involved in the project, and managed the project's progress, tasks, and deliverables.